WORKFORCE HOUSING STUDY COMPLETED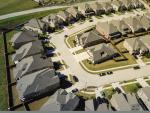 One of the five City of New Braunfels economic development goals (2017-2021) is affordable workforce housing.  The New Braunfels EDC (4B Board) commissioned an analysis by Community Development Strategies (CDS)of Houston late last year.  Results of the study can be found by clicking here.
The report was presented to the NBEDC and City Council in February.  Fast-growing service sectors such as accommodations and food services, and retail trade have below average wages according to CDS. This coupled with rising home prices of over $90,000 on average the last seven years have placed many of these workers unable to afford housing in New Braunfels.
Apartments are no different, with the study showing rental rates higher here than in nearby markets.  Over 1,000 survey responses from area employees and employers suggested more middle-class suburban-style subdivision development, preserving lower cost existing housing, and providing new affordable apartments. 
CDS also recommended support for income-restricted multi-family rental units, temporary housing, down payment assistance programs, public agency incentives, and transportation assistance programs.