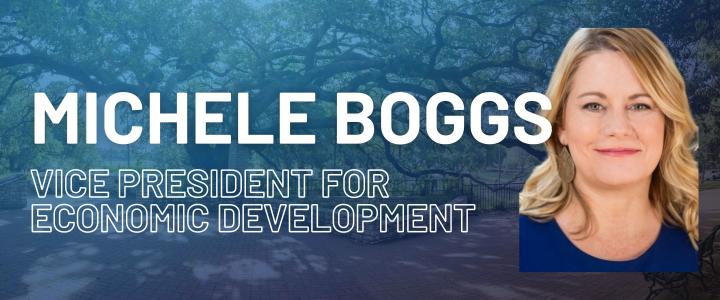 The Greater New Braunfels Chamber of Commerce announced Michele Boggs as Vice President of Economic Development. Boggs will be responsible for working collaboratively to develop and lead an economic development strategy that adds value to the New Braunfels economy.
"I am excited to add a leader of Michele's caliber to our team at the Chamber," said Jonathan Packer, President and CEO of the chamber. "Michele has deep experience in economic development, and a clear vision for how New Braunfels can be successful in navigating regional, state, and national opportunities and trends. I can't wait to see Michele work with our local leaders to identify projects that advance our economy." 
Boggs joins the chamber after more than a decade of service at Greater: SATX, the public-private economic development effort for greater San Antonio, most recently serving as Executive Vice President of Business Development. In this role, Boggs led both the business recruitment and local business retention and expansion teams, working closely with local industry and community leaders to develop actionable strategies to generate job and business growth. 
"I am honored and thrilled to be joining the New Braunfels team," said Boggs. "New Braunfels is in the perfect position to capitalize on the incredible opportunities that lie ahead in the Austin-San Antonio mega region. This is a special, unique place of character and heritage and it deserves an intentional smart-growth strategy. I am extremely excited to be a part of its future."