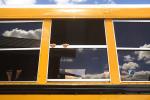 Comal Independent School District trustees on Tuesday approved the district's second School of Choice, which will open next school year.
Comal ISD trustees voted 7-0 to turn a portion of Spring Branch Middle School, located at 21053 TX-46 in Spring Branch, into the district's second "High School of Choice." These schools prepare students for college-level coursework and use project-based learning focusing on STEAM — science, technology, engineering, art and math.
Students develop college and career readiness and graduate with a high school diploma and an associate's degree. The district's only school of this kind is Memorial Early College High School in the U.S. 281 corridor. 
The incoming freshmen expected at the new High School of Choice will come from students attending middle schools in the west side of the district, including Spring Branch, Smithson Valley, Pieper Ranch and Mountain Valley middle schools.
To read the full article, click here: