Your Economic Development Foundation --- Past, Present and Future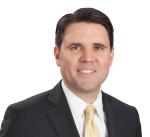 This has been an eventful year within the Greater New Braunfels Chamber of Commerce, as well as the Greater New Braunfels Economic Development Foundation, or EDF. Our deeply respected President and CEO, Michael Meek, transitioned into his deserved retirement from this critical role last month. Mike served our Community since the mid-1980's in a remarkable and distinguished manner, and was only the second individual to lead the Chamber since 1961. Continuity from professionals like Michael Meek, and Tom Purdum before him, do so much for the success of an institution like the Chamber, and so much for this Community of ours.
Succeeding Mr. Meek, starting just last month, is Jonathan Packer. A gentleman of integrity, substance and experience, Jonathan is uniquely positioned to thrive in this position, and to do so with a long-term commitment to the success of New Braunfels. By virtue of his position as President and CEO of the Greater New Braunfels Chamber of Commerce, Jonathan also takes the reigns as the professional leadership at the Greater New Braunfels Economic Development Foundation.
I've always believed that critical ingredients to a strong community --- necessary ingredients, in fact --- include a strong Chamber of Commerce, complimented by an intentional focus on retaining and growing good paying jobs. And perhaps nowhere is that more evident than here in New Braunfels. If you haven't met Jonathan, you will be impressed when you do. It will be fun for all of us to watch Jonathan roll up his sleeves over the coming months, and to support his purposeful work along the way.
With this representing a year of transition for the Chamber, I thought I would take this opportunity, in our quarterly column, to speak to the history of the Greater New Braunfels Economic Development Foundation (or EDF), as well as the nature of our current work in the Community. 
In short, the EDF is a 501(c)(3) non-profit Corporation, founded in 2005, committed to attracting and retaining quality jobs in our community, as well as the capital investments that are so critical to our commercial tax base.
We fulfill our mission in a deeply collaborative manner. Our 29-member Board benefits from ex-officio members such as the Mayor, City Manager, NBU CEO, County Judge, NBEDC President and Chamber President, with the balance of Board Members representing private sector investors. Presently, there are 124 businesses who contribute funds on an annual basis. And our total budget is approximately $275,000 annually.
The EDF and the NBEDC (or 4B Corporation) currently co-invest in support of the Chamber's economic development recruiting and marketing personnel costs, funding a certain percentage of the salary costs associated with four key professional staff at the Chamber, including the President and CEO, as well as the VP of Economic Development.
This partnership between the EDF, 4B Corporation and Chamber has produced great dividends for our community, with approximately 70% of the EDF's funds going toward this purpose. Simply put, we can only expect world-class results if we support world-class economic development professionals here in New Braunfels. And this structure, because of the generosity of business leaders here in New Braunfels, has helped to make that reality possible over the past years.
Previous EDF Board and volunteer leaders have also participated in the development of strategic planning efforts in New Braunfels --- working in conjunction with the City on the 2018 Comprehensive Plan, and with the 4B Corporation on Strategic Economic Development Plans that were designed in 2012 and 2017, respectively.
As Jonathan Packer takes the reigns of the Chamber, and our EDF Board and membership work to consider our future efforts in support of our Community's success, it is critically important to remember where we started, as well as the critical efforts by many leaders who together make today's success possible.
Your EDF will remain mindful of how critically important primary employment is to the success of our Community, and those families who call it home. And as we double down on our efforts in this regard, we'll greatly appreciate your support and active collaboration.
Here's to building on our current momentum!
Patrick Rose
Chairman, Greater New Braunfels Economic Development Foundation