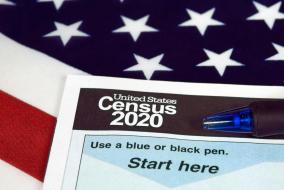 Every 10 years the U.S. Constitution requires a count of those living in the United States. Communities are now preparing to assist in that effort. The New Braunfels City Council has appointed GNBEDF Executive Director Michael Meek Chairman of the New Braunfels Complete Count Committee.
For the first time in 2020, new technology will make it easier for individuals to respond to the census. Citizens will be able to respond online, by phone, or by mail.  The local complete count committee will work to increase awareness and motivate residents to respond to the 2020 census.
The awareness phase of the 2020 census officially starts in January 2020. In March 2020 residents will receive a notice in the mail giving them the various options on how to reply to ten brief questions. Congressional seats are apportioned based on census results as well as nearly $700 billion in federal funding back to the states and local communities.
Businesses use census data to decide where to build facilities, offices, and stores. The data is also beneficial to real estate developers; and local governments use census for public safety and emergency preparedness.