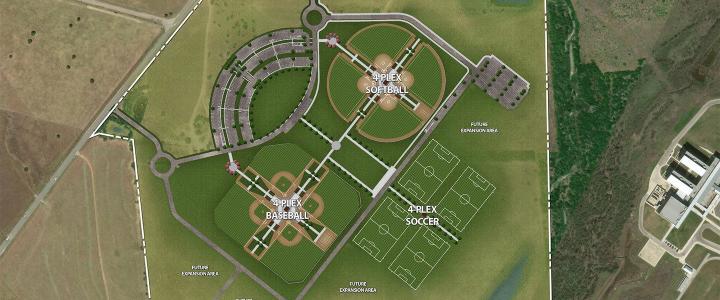 The Texas Parks and Wildlife Commission has awarded $750,000 in grant funds to the city of New Braunfels to help fund the first phase of the Zipp Family Sports Park, a 125-acre sports complex slated for construction at the intersection of Klein Road and Farm-to-Market Road 1044.  
The $25.7 million project, which voters approved during the 2019 bond election, will feature soccer, baseball, and softball fields, as well as concessions, restrooms, dedicated open space, shade structures, native landscaping and parking.
The New Braunfels Economic Development Corporation Board allocated $15 million of the funding for the project, currently in the final phase of design, with construction anticipated to begin in late 2021. 
The Commission approved close to $16 million in local park grants to help fund projects that will create and enhance outdoor recreational opportunities like nature trails, urban gardens, playgrounds with full accessibility, dog parks, splash pads, and sports fields.  Grants ranging from $400,000 to $750,000 were awarded to 30 community parks across the state, including the Zipp Family Sports Park in New Braunfels.    
"We are thankful to Chairman Reid Morian and all of the other Texas Parks and Wildlife Commissioners for approving these grants and we are thrilled to be able to add some special amenities to the sports park due to these extra funds," said New Braunfels Parks and Recreation Director Stacey Dicke in a statement. "Those amenities include a playground, trail enhancements, additional shade structures, enhanced native landscaping, bird blinds, interpretive signage, and picnic facilities."