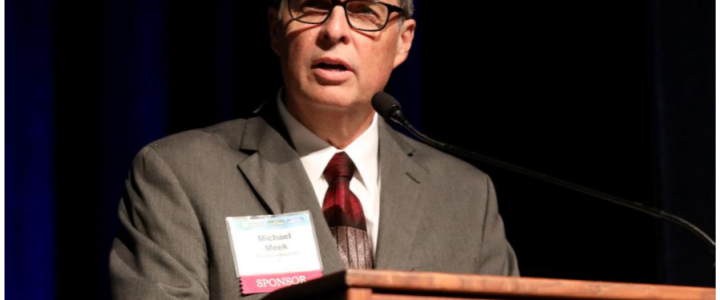 By W. Scott Bailey  – Senior Reporter, San Antonio Business Journal
 Updated 
New Braunfels and San Marcos, the two largest cities along the Interstate 35 corridor between San Antonio and Austin, continue to pursue new opportunities for economic development in the midst of a pandemic — each with a different strategy and focus.
What they have in common is a confidence that the region is poised to leverage its growth before Covid-19 into significant gains in corporate recruitment.
The top economic development officials in the two cities shared that outlook on Sept. 3 during the 2020 Austin-San Antonio Growth Summit, an annual event produced by the San Antonio Business Journal and Austin Business Journal and streamed live online this year in lieu of an in-person event.
"All the pieces are in place for success here," Michael Meek, executive director of the New Braunfels Economic Development Foundation, told the summit audience. "Once the traveling restrictions are lifted [from Covid], we have several companies that are ready to break ground or make announcements."
New Braunfels is one of the fastest-growing cities in the U.S. It's the seat for Comal County, which has seen its population increase from fewer than 109,000 people in 2010 to nearly 157,000 as of 2019. And that growth is attracting commercial and residential development.
Meek cited Veramendi, a 2,500-acre, multi-use, master-planned development along the city's northwest boundary. It has 5,000 home sites, 450 acres of park land, and will complement the incoming commercial parts of the development, he said.
"That is certainly a strong statement," Meek said.
To the north, San Marcos was building its own economic momentum ahead of the pandemic. Job growth in the area eclipsed 44% from 2008 to 2018. Its labor force grew by 45% over the same period, Jason Giulietti, president of the Greater San Marcos Partnership, told summit attendees.
There has been an "explosion" in economic activity in San Marcos, said Giulietti, who described the area from San Antonio to Austin as an emerging "mega region" poised to land more companies, talent and investment.
San Marcos' ace in the hole may be Texas State University, an emerging tier 1 research institution that could play an increasingly important role in economic recruitment in that area.
Guiletti told me in advance of the summit that Texas State's rise in stature has enabled it to expand relationships with industry. That in turn, he said, has "strengthened our opportunity to leverage them in terms of business connections."
Less than 20 miles to the south, New Braunfels continues to make the investments needed to support more growth, including a commitment of more than $550 million in capital projects by New Braunfels Utilities over five years. In the past, that figure might have been closer to $60 million, Meek said.
Meanwhile, city leaders are zeroing in on one of New Braunfels' core strengths.
"Manufacturing is making a comeback in our country, and certainly we see it here," Meek said. "Most of our prospect activity is from foreign manufacturers."
San Marcos City Manager Bert Lubreras, who also participated in the summit, suggested that the key metrics early on in the pandemic were a concern. Since May, however, there's been a surge.
Likewise, New Braunfels City Manager Robert Camareno is optimistic that the region's recovery will be quick and strong.
"When you look at the diversification of our economies along the I-35 corridor, as well as the proximity to jobs and educational opportunities, all of those things certainly help," he told the summit audience.
The toughest challenge, San Marcos' Giulietti said, will be waiting for companies to find their comfort zones in terms of timing for expansion or relocation.
That's where he believes some cities along the corridor may have a leg up. Land, existing infrastructure and buildings in San Marcos are much less expensive for companies looking to make investments, Giulietti said.
"That's a huge competitive advantage," he said.
New Braunfels' Meek, who is also president and CEO of that city's chamber of commerce, doesn't believe it will take long for his community to regain the traction it had prior to the outbreak of Covid.
And he backed that up during the event.
"We are poised for a quick rebound once the pandemic eases," he said.