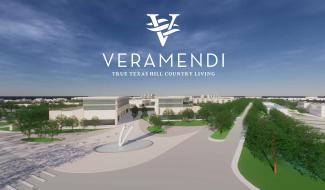 Veramendi's first phase of homes officially opened in June of this year and now has dozens of home sales to date.
The community's resort-style pool is set to commence construction later this year as part of the larger 8-acre commercial development near Veramendi Elementary School. Recently approved master plans along SH Loop 337 and Borchers Blvd. are moving forward with both freestanding and in-line commercial opportunities.
Phase one of Word Pkwy, the project's second entry from SH Loop 337 near Oakwood Church, is also under construction and scheduled for completion in Fall of 2019.