Skilled, Reliable Workforce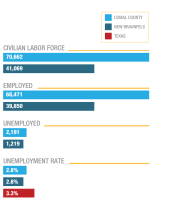 The center of a well-trained available workforce, New Braunfels touts a strong work ethic among its population. The diverse industry sector employs workers in a variety of professions including: aerospace, automotive, construction, engineering, financial, healthcare and manufacturing.
In the last 16 years, the workforce has increased by almost 85% and new primary jobs have more than doubled adding an average of 966 new jobs per year. Both the Civilian Labor Force and Employed base have steadily increased 
Wage Rates have slightly risen at 0.8% since the 2nd quarter of 2018.
Wage growth is a great sign because employers are paying more to recruit and retain workers in a tighter job market. The Average Tri-County, weekly wage is $21.04/hr.  More than 500,000 workforce are available within a 30-minute commute.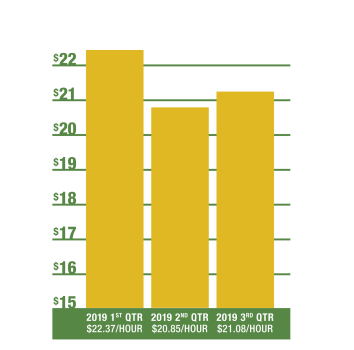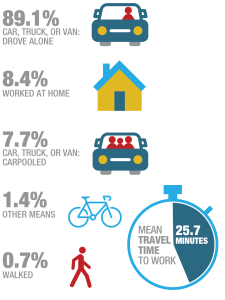 For more information, check out our demographic profile.