STAFF

 Michael Meek is the President and CEO of the Greater New Braunfels Chamber of Commerce, Inc.  He also serves as the Executive Director of the Greater New Braunfels Economic Development Foundation.
He has been with the Chamber since 1988 in various capacities, assuming the CEO position in 1995.  Prior to moving to New Braunfels, Meek worked for firms such as Johnson and Johnson and Texas Instruments in Sales and Marketing Management nationally.  He holds a BBA and is a Certified Economic Developer, one of less than 1,000 nationally.  He serves as a grader in the program each year.
The Greater New Braunfels Chamber of Commerce has the responsibility for recruitment via professional services agreements with the City of New Braunfels, County and Economic Development Foundation.  The Chamber also manages the affairs of the local Economic Development Foundation.  He is a graduate of the Institute of Organizational Management and the Economic Development Institute.  TxDoT named him a "roadhand", one of only two ever given in Comal County.
During Meek's time in New Braunfels the last 26 years, major accomplishments include bringing post-secondary education to the community, a major expansion and remodeling of the Civic Center, the founding of the Communities in Schools Organization, bringing 7,000 new jobs to the community with dozens of companies, the Leadership New Braunfels program and a major remodeling of the Chamber offices.  The Herald-Zeitung named Meek their Citizen of the Year in 2002 for his efforts in creating the Central Texas Technology Center.  The Chamber membership has doubled in size in his tenure and receives many honors statewide for its programs.  He is most proud of the staff he has assembled, with an average tenure of 15+ years in the management ranks.
Meek is a Past State Chairman of the Texas Economic Development Council (2006) and served as State Chairman of the Texas Chamber of Commerce Executives in 2003.  He is only one of two individuals to have ever headed up both state associations, the other being his predecessor and mentor, Tom Purdum.  He serves as the Secretary-Treasurer of the Comal County Industrial Development Authority, Braunfels Foundation Trust, and staffs the New Braunfels Industrial Development Corporation (4B Board).
Meek has been married for 40 years and has two grown children, both with Masters Degrees and four grandchildren.  He is an ordained Elder of the New Braunfels Presbyterian Church and a member of several local civic clubs and organizations including the Wurstfest Association, New Braunfels Rotary Club, Heritage Society, and Sophienburg Museum and Archives Association.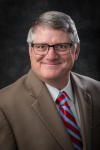 Chester Jenke is the Vice President of Economic Development with the New Braunfels Economic Development Corporation. Chester has had a close relationship with economic development through training and skills training grants with companies such as Caterpillar, Toyota, and Commercial Metals Company (CMC).  After spending 10 years working in higher education as a campus administrator, and 23 years as a member of the U.S. Air Force where he served as a C-5 Aircrew Member; this new adventure in life has been challenging, but very rewarding.
As the Vice President of Economic Development, Chester oversees the Economic Development functions for New Braunfels Economic Development (NBEDC). In this position, he oversees the recruitment, communication, and coordination of prospective development projects to develop and improve the local economy through business expansion & retention programs, real estate development as well as workforce development opportunities.
Chester holds a Bachelor of Arts in Business Management from Wayland Baptist University; a Master of Arts in Education from Tourou University, and is currently completing a doctoral degree from Texas Tech University where the dissertation title is  "The Perception of Community College Administrators and their Workforce Partners."
Chester's hobbies include competitive Bass Tournament Fishing, hanging out with his 3-year old grandson (and the family), and anything outdoors. Chester also serves on several local, state and national committees.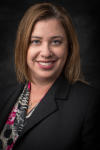 Holly Covington-Malish is the Marketing and Research Director, an adept, seasoned marketing and sales manager with 15-years experience in sales, marketing, advertising, public relations, research and special events professions and currently serves as the Marketing/Research Director for the Greater New Braunfels Economic Development Corporation. For over 8 years responsibilities have included conducting economic impact studies and marketing campaigns.
She is a member of several local professional organizations and a graduate of Leadership New Braunfels. Covington holds a degree in Public Relations from Texas State University and proud to call New Braunfels home and represent the community.  She currently resides in New Braunfels with her husband and daughter.