STAFF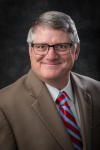 Chester Jenke
(830) 608-2811

Chester is the Vice President of Economic Development with the New Braunfels Economic Development Corporation. Chester has had a close relationship with economic development through training and skills training grants with companies such as Caterpillar, Toyota, and Commercial Metals Company (CMC).  After spending 10 years working in higher education as a campus administrator, and 23 years as a member of the U.S. Air Force where he served as a C-5 Aircrew Member; this new adventure in life has been challenging, but very rewarding.
As the Vice President of Economic Development, Chester oversees the Economic Development functions for New Braunfels Economic Development (NBEDC). In this position, he oversees the recruitment, communication, and coordination of prospective development projects to develop and improve the local economy through business expansion & retention programs, real estate development as well as workforce development opportunities.
Chester holds a Bachelor of Arts in Business Management from Wayland Baptist University; a Master of Arts in Education from Tourou University, and is currently completing a doctoral degree from Texas Tech University where the dissertation title is  "The Perception of Community College Administrators and their Workforce Partners."
Chester's hobbies include competitive Bass Tournament Fishing, hanging out with his 3-year old grandson (and the family), and anything outdoors. Chester also serves on several local, state and national committees.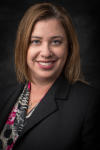 Holly Covington-Malish
(830) 608-2817
Holly is the Marketing and Research Director, an adept, seasoned marketing and sales manager with 15-years experience in sales, marketing, advertising, public relations, research and special events professions and currently serves as the Marketing/Research Director for the Greater New Braunfels Economic Development Corporation. For over 8 years responsibilities have included conducting economic impact studies and marketing campaigns.
She is a member of several local professional organizations and a graduate of Leadership New Braunfels. Malish holds a degree in Public Relations from Texas State University and proud to call New Braunfels home and represent the community.  She currently resides in New Braunfels with her husband and daughter.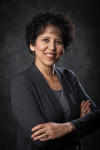 Shana Slatter
(830) 608-2816

Shana is the Executive Assistant to the President of the Greater New Braunfels Chamber of Commerce, Inc. She was first employed with the Chamber in 2000 and has worked in various capacities throughout her 14 years with the Chamber. Currently her major projects are the Texas Legislative Conference and the Back-to-School Luncheon. She handles communications for the Natural Resources, Transportation, and Business-Education Partnership Committees. She also assists the President with the Chamber Board of Directors, Greater New Braunfels Economic Development Foundation, and New Braunfels Economic Development Corporation.
Slatter is married to her high school sweetheart of 31 years. Her husband Donnie teaches and coaches at Navarro High School. They are grateful to call the best city in Texas, New Braunfels, "home" with their 16-year-old son Derek and 14-year-old twin daughters Reagan and Riley. The family proudly attends Sts. Peter & Paul Catholic Church.