Michele Boggs, Vice President of Economic Development
work: (830) 608-2811
cell:   (210) 748-2968
Michele Boggs is the Vice President of Economic Development for the New Braunfels Chamber of Commerce. She is responsible for working with area stakeholders to develop and lead the New Braunfels economic development strategy. Michele manages the economic development team which is responsible for the recruitment of new companies considering expansion or relocation into the New Braunfels market and the local business retention and expansion program for the community. Over her past 10 years in economic development, Michele has helped over 75 companies expand or relocate to the region.
Prior to joining the Chamber, Michele spent the bulk of her career in the region with Greater:SATX as Managing Director of the Business Development team. Michele was named to the 2018 list of North America's Top 50 Economic Developers by Consultant Connect and is a graduate of the OU Economic Development Institute.

Britain Cavazos, Director of Economic Development
work: (830) 608-2817
cell:   (970) 702-4164
Britain Cavazos is the Director of Economic Development for the Greater New Braunfels Chamber of Commerce. Britain supports the Vice President of Economic Development and President & CEO in executing the New Braunfels Economic Development Strategy, plays a key role in the recruitment and attraction of new businesses to the area, and manages the business retention and expansion (BRE) program supporting the growth of existing companies.
Prior to joining the Chamber, Britain was with the Grand Junction Economic Partnership focusing on community development and workforce development initiatives throughout Mesa County, Colorado. He has held multiple marketing, communications, and business development positions across various industries including nonprofits, medical devices, real estate, and telecommunications. A San Antonio native, Britain is excited to be back in the region and specifically living and working in the Greater New Braunfels community.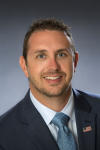 Mike Crowley, Director of Workforce & Industry Development
cell:   (210) 241-6594
Mike Crowley is the Director of Workforce & Industry Development for the New Braunfels Chamber of Commerce. He is responsible for working with local businesses and partners to meet the needs of our local workforce, such as education and training and access to business resources. Mike will play a critical role in guiding New Braunfels' workforce training strategy and strengthening our commitment to our community. 
Growing up and living in San Antonio and the Texas Hill Country, Mike is a third-generation military veteran with a passion for workforce and industry development. He has great experience across several industries, including specialized knowledge in workforce training programs and community engagement.   

Tate Korpi, Business Analyst
work: (830) 608-2805
cell:   (830) 282-7259
Tate Korpi serves as the Economic Development Business and Data Analyst for the Greater New Braunfels Chamber of Commerce. Tate supports the Economic Development team by collecting, managing, and analyzing economic, demographic, and social data, conducting research studies, and implementing this data in Chamber publications and marketing materials. He also assists with the marketing efforts for the New Braunfels EDC.
Tate is a fourth-generation native of New Braunfels and graduated from New Braunfels High School and Baylor University. While studying at NBHS and Baylor, Tate completed various public service and policy internships on the local, state, and national levels, including positions in New Braunfels and Washington, D.C. in industries like government affairs, law, and economic policy. Upon his graduation from Baylor with degrees in Economics and Public Policy, Tate joined the New Braunfels Chamber and is excited to be returning to the community he loves during this exciting period of growth in Greater New Braunfels.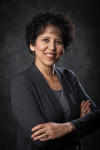 Shana Slatter, Executive Assistant
work: (830) 608-2816

Shana is the Executive Assistant to the President of the Greater New Braunfels Chamber of Commerce, Inc. She was first employed with the Chamber in 2000 and has worked in various capacities throughout her 17  years with the Chamber. Currently, her major projects are the Texas Legislative Conference and the Back-to-School Luncheon. She handles communications for the Natural Resources, Transportation, and Business-Education Partnership Committees. She also assists the President with the Chamber Board of Directors, Greater New Braunfels Economic Development Foundation, and New Braunfels Economic Development Corporation.
Slatter is married to her high school sweetheart of 31 years. Her husband Donnie teaches and coaches at Navarro High School. They are grateful to call the best city in Texas, New Braunfels, "home" with their 19-year-old son Derek and 18-year-old twin daughters Reagan and Riley. The family proudly attends Sts. Peter & Paul Catholic Church.